So how's the health kick going for me, you ask?
Well, per usual, I have good news and bad news.
Let's start with the bad, shall we?
I suck at eating healthy. Like,

suck.

Portion control? I have none. Cravings? Got tons. Do I give in to them? Pretty much every.single.time.
Yeahh, it's been rough ladies. For some reason, I just can't stick with this healthy eating kick. And I really don't know why, because I do like healthy food. Spinach? Tofu? Big fan. Quinoa? It's one of my favorites. So

why

do I keep reverting back to my Mexican food / ice cream / chocolate cravings?
I don't know, but I'm going to kick that habit. Just watch.
Here's what I want my dinners to look like from now on:
And here's the recipe that I've been meaning to share:
Baked Trout with Dill and Caper Cream
Ingredients:
1/4 teaspoon black pepper
4 (6 ounce) trout fillets
1 tablespoon chopped fresh dill
1/2 cup reduced-fat sour cream
2 tablespoons capers, drained
Directions:
1. Preheat oven to 425 degrees.
2. Sprinkle pepper and salt evenly over fillets. Place fish on a foil lined baking sheet coated with cooking spray. Bake at 425 degrees for 10 minutes; sprinkle evenly with dill. Bake an additional 2 minutes or until fish flakes easily when tested with a fork or until desired degree of doneness.
3. While fish bakes, combine sour cream and capers in a small bowl. Place fish on a serving plate. Squeeze 1 lemon wedge over each serving. Serve with caper cream.
Now if only I can make my next week worth of meals this balanced, I'll lose 10 pounds no problem. Right?
Alright so now for that good news:
I am officially in training for a half marathon! This one to be exact. I have about 3 more months of training, but so far, it's been good!
After Saturday's 5 mile run
Ignore my chipped nails and extremely pale legs, please. Hey, it's the progress that counts, right?
I also signed up for this 5K in October, and could not be more excited for my first Mud Run. Expect picture overload. You're welcome.
And there you have it guys: the good, the bad and the ugly. Definitely room for progress for next week.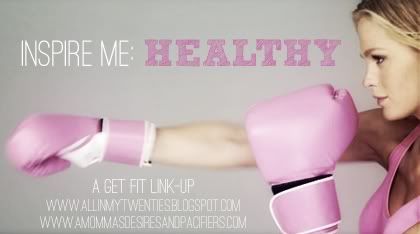 {Last day to enter the Missionary Kerrie's Giveaway! Check it.}